Have you heard about CBD? Wondering if it's really a good option for anxiety, pain relief, insomnia, or another medical condition? There's a lot of information – and misinformation – about CBD out there. In this CBD 101 guide from LostLeaf Naturals, we'll take you through the basics, and tell you everything you need to know.
What is CBD?
CBD is short for cannabidiol, which is part of a naturally-occurring class of compounds called "cannabinoids." There are over 100 types of cannabinoids, and they are all exclusively found in the cannabis plant.
CBD is different from THC, which is the cannabinoid that causes intoxicating effects in marijuana. CBD does not get you "high" – it has completely different effects, and will not affect your mental state in the same way as THC.
Hemp vs. Marijuana
Hemp and marijuana are both varieties of the cannabis plant species. Both contain CBD, however marijuana has a high level of THC (0.3% or higher) and is used for its psychoactive effects. It's still illegal on a Federal level, though it has been legalized for adult use in 11 States in the US, and can be used for medical purposes in 33 states.

Hemp, on the other hand, has very low levels of THC (0.3% or lower). Because of this, it's completely legal, and you can find it just about anywhere, including gas stations, pharmacies, and more. Pure CBD products are usually derived from high-quality hemp, which is why they contains low to no levels of THC and are not psychoactive.
Hemp Oil v. CBD Oil
It's important to note that hemp oil and CBD are not the same thing. They are two completely distinct products. Hemp oil is pressed from hemp seeds, and contains dietary fats that are good for the skin and can be used for cooking and recipes – but do not contain CBD.
In contrast, CBD oil is derived from the leaves, flowers, and aerial parts of the matured hemp plant, which are rich in cannabinoids including cannabidiol (CBD). If you're interested in CBD for therapeutic purposes, make sure you purchase high-quality CBD oil – not hemp oil.
What are the effects of CBD?
Cannabidiol has been found to interact with our bodies in a wide variety of ways by interacting with our endocannabinoid system (ECS), which regulates a myriad of different bodily functions. Research has shown that CBD may help treat conditions including: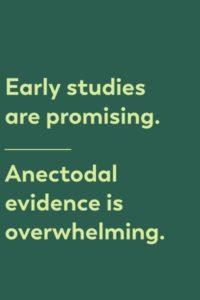 Epilepsy & Seizures

Pain & Inflammation

Anxiety

Insomnia

Post Traumatic Stress Disorder (PTSD)
However, while there is a lot of anecdotal evidence as well as some lab research on the effects of cannabinoids like CBD, federal restrictions on cannabis mean that high-quality research is hard to come by. Future trials will need to be funded and conducted before we can fully understand the effects of CBD and other cannabinoids.
How Can I Use CBD? Understanding Common Products
There are a lot of different forms of CBD, but they all do the same thing. Common methods of using CBD include:
Tinctures – CBD tinctures are made using a high CBD extract, which is infused into a carrier oil like MCT oil or avocado oil. It's applied under the tongue using a dropper bottle, and is quickly absorbed into the bloodstream.
Softgels/gelcaps – These gel capsules are filled with CBD extract and are swallowed, just like a traditional pill or supplement.
Topical treatments – CBD is available in lotions, creams, balms, patches, and other such topical treatments that allow it to be rubbed into the skin and absorbed into your bloodstream.
Vapes – CBD vapes use a pre-filled cartridge that vaporizes the CBD and allows you to inhale it into your lungs, where it is absorbed into your bloodstream.
Edibles – CBD edibles usually come in the form of gummies, candy, cookies, and other bite-sized snacks with a pre-measured amount of CBD, which you can eat just like any other snack.
Shop High-Quality CBD Today
Unfortunately, there are a lot of misconceptions about CBD – and it can be hard to tell the difference between "snake oil" and high-quality CBD oil. In addition, some CBD can even be contaminated with heavy metals.
The best way to protect yourself is to arm yourself with knowledge – and shop with a transparent, reputable CBD provider. Click here to browse our products, and see all of your options for high-quality CBD.